Nau Mai, Haere Mai Ki


Tiny Legends Early Learning Centre 




Palmerston North
Tiny Legends Early Learning Centre is small, purpose-built and homely childcare centre in Kelvin Grove, Palmerston North. Our centre is licensed for a total of only 40 children. We believe that as an Early Learning Centre we have an important part to play in our community and a very special opportunity to positively impact young children's lives in their early stages of development.
With a safe and nurturing environment for your child, we provide a place for children to learn, develop and grow through social interaction in an engaging childcare environment, carefully set up by kaiako, with lots of opportunities to explore and learn.
Our daycare centre caters for tamariki aged 0 – 6yrs and we are open 7.30am – 4.30pm, Monday – Friday. Our centre is situated in the popular suburb of Kelvin Grove in Palmerston North. We are easy to find and within a short travelling distance to the local town, making us a natural choice for busy parents and local families in the community.
Your child will love the well laid out learning corners at our daycare centre, consisting of a family play area, a creative art corner as well as a quiet space for reading and reflection.  There's also plenty of natural resources with space to explore.
Our childcare centre team is made up of passionate and experienced teachers who are warm, welcoming and naturally wonderful people. Our qualified Early Childhood Educators bring a wealth of knowledge and experience to the team and their special connection with our children is cherished and supported in our childcare centre.
Teachers guide our Tamariki in learning, engaging them with fun, sensory and also challenging experiences to nurture their development.  All children are valued at their unique stage of life, respected for who they are and have equal opportunities to ensure the best possible start in life.  This special environment with a community of talented individuals, encourages the joy and wonder of learning to come alive.
"We appreciate the efforts that the teachers make for our child. They listen to us and what we want. We will definitely recommend Tiny Legends to our friends who are looking for a childcare centre."
"My daughter looks forward to coming to the centre everyday, with a big smile on her face. It has been great for her socially and she has picked up polite words which is awesome. Great work teachers! Thank you for your amazing work."
"Love the flexibility & friendliness of Tiny Legends. I love the homely feel of the centre, the team are very attentive to my sons needs and he loves it here."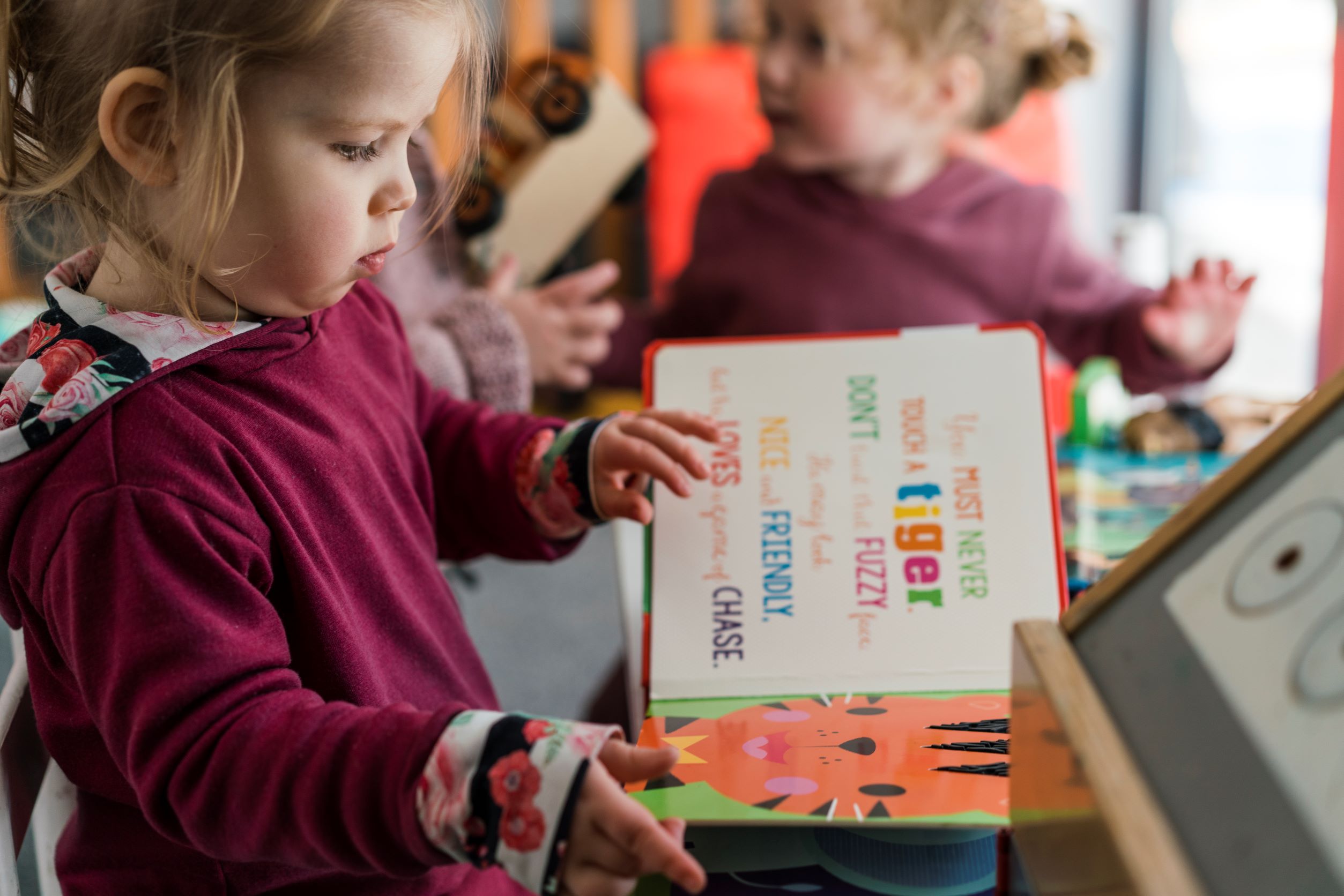 Contact us or book a tour of our Palmerston North childcare centre. We'd love to hear from you.
Tiny Legends Early Learning Centre understands that your child's education and care is a priority and that choosing the right daycare centre can be a big decision. We would be delighted to share in your child's learning journey. Feel welcome to contact us in whichever way is most convenient for you, or visit our Palmerston North centre and meet our teaching team.