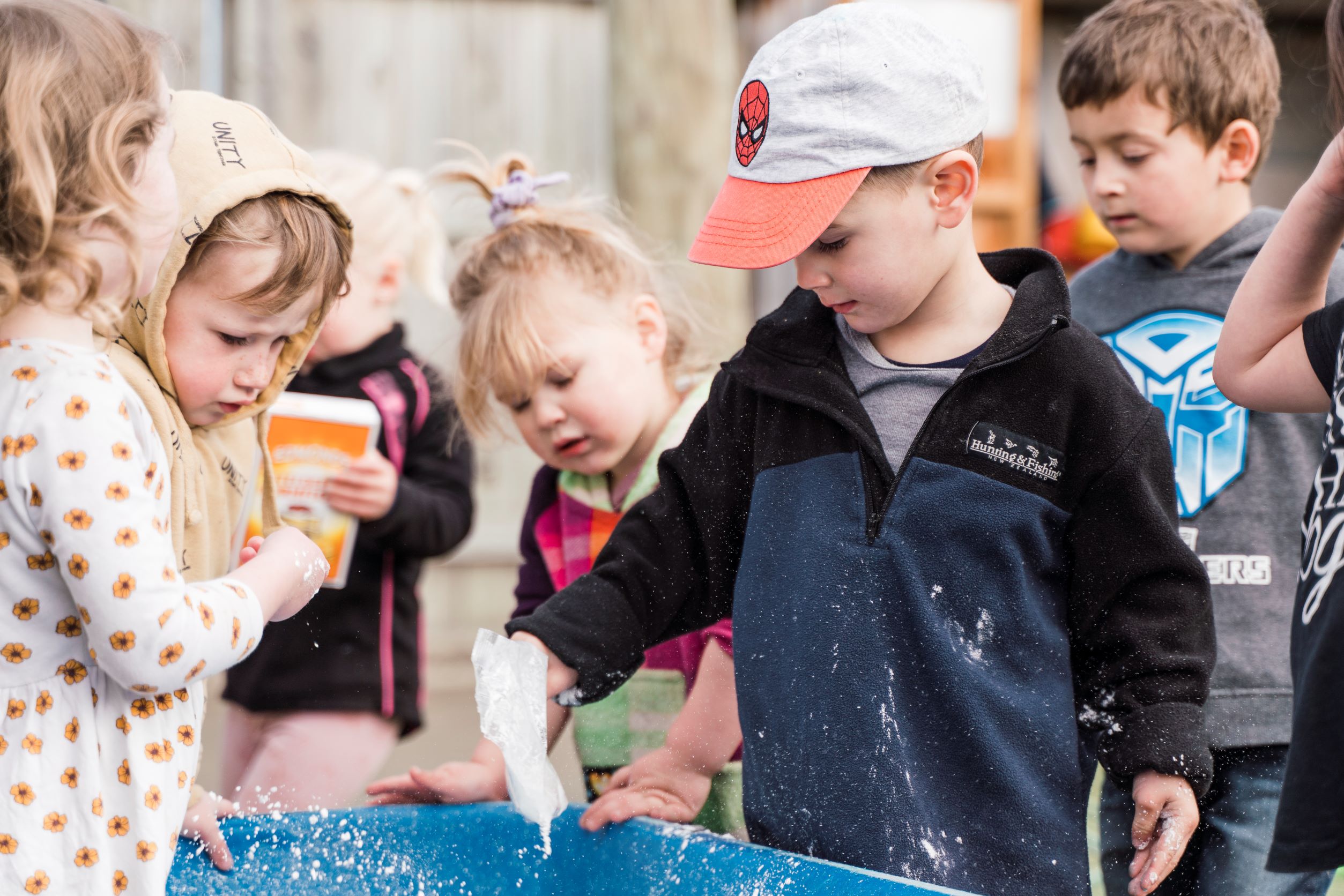 Celebrating Culture at our Palmerston North Daycare
At our daycare in Palmerston North, we know that childcare experiences set your kids up for life. We take our jobs seriously, but we love to make it fun! We enjoy the great outdoors, learning in nature about the world that surrounds us. We have our own daycare garden and learn about ways we can feed ourselves and take care of the planet, and at Tiny Legends we love to celebrate our children's rich cultural heritage.
What makes you special?
Everyone wants to fit in, but it's also really important to celebrate those things that make our children unique. At our childcare in Palmerston North, we make a point of celebrating the diverse ways we can come together. We have children from a wide range of homes, and we include everybody to add richness to our learning experiences.
Let's Celebrate!
At Tiny Legends we are always in the mood to celebrate life! Our tamariki are always happy to play dress-ups and we are lucky enough to have children from many different cultures attending our daycare. We love trying foods that come from all over the globe, and our annual calendar includes Diwali Festival of Lights, a Samoan Language week, Matariki celebrations and many more.
Opportunities to Grow
At our Palmerston North childcare centre we encourage our members to grow in ways that promote togetherness and compassion, we eat Chinese food to bring in the Chinese New Year, we learn about Irish traditions on Saint Patrick's Day, and talk about ways to honour our oceans for Seaweek- Kaupapa Moana. We learn new ways to communicate over Tongan Language Week, and we are always open to adding new significant days to our celebration calendar. The fun doesn't stop here, and learning while we play makes our time at daycare full of beautiful moments.
Stay Involved
Community is where we live, and the more we understand each other the more resilient our relationships become, and we encourage our families to carry these values into the home. We want to connect in ways that allow every child a chance to contribute, and grow our whanau support networks with a curriculum that includes social and emotional intelligence as important cornerstones of growth and development.
Achievement as a Whole
When we work together and appreciate each other's unique cultural practices we create opportunities for success in our daycare, and in society as a whole. By meeting the needs of the individual child in ways that support their heritage, we create a rich tapestry that supports us all.
Get in touch with Tiny Legends Early Learning Centre Kelvin Grove today to join a childcare environment that includes everybody in fun and healthy ways.