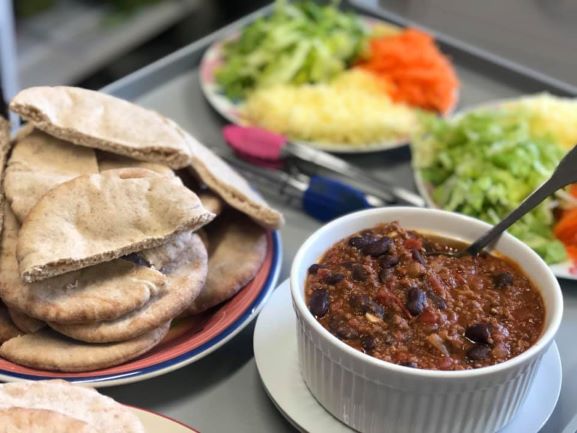 Healthy Bodies Make Healthy Minds
At Tiny Legends Early Learning in Kelvin Grove, Palmerston North, we engage with Tinana (Physical Health), Hinengaro (Mental Health) and Wairua (Spiritual Health). It's this holistic approach that ensures your tamariki have every opportunity to become well-rounded and healthy individuals who feel confident as members of their community.
Start The Day Right
By starting with physical health we start with the foundation, and the first building block for a healthy body is nutrition. Our Palmerston North daycare centre loves to see your child grow and develop and a big part of that is having the right fuel, for whanau this starts in the morning with a good breakfast to set your child up for the day.
A Tempting Tip
Lots of tamariki are a bit picky about their food choices, and this can sometimes be stressful. At our daycare in Palmerston North, we have a few tricks and tips for getting that 5 plus a day into growing bodies, for instance, we have found that a smoothie is a great way to tempt even the most particular people into having some fruit and veg. You can start simple and then see what you can slip in, there are lots of frozen fruit options at the supermarket, and a little spoon full of milo can convince even the most stubborn toddler to have a try.
Start Simple and Rev It Up
Our Palmerston North childcare centre likes to use bananas and berries as a base and you can use coconut water or milk depending on what is suitable for your child. You can slide a handful of spinach in, and there are some great powdered supplements these days that contain all sorts of nutritional benefits. You can even get some raw beetroot past most tamariki if you add a bit of mint! A scoop of natural yoghurt makes it creamy, pop a fun straw in the glass and your little one will feel like they are having a special treat!
Balance Is Key
We encourage all whanau to provide a healthy lunch box for daycare and we can help out with some suggestions if you get in touch. We also do regular baking at Tiny Legends, sometimes healthy, and sometimes just plain delicious. Cooking with your child from a young age is great for their confidence and it also means down the line you might get breakfast in bed!
We love to get everyone involved, learning simple maths and science lessons as we cook together. It's all about balance and if we work together we can ensure your tamariki get the very best start towards a healthy future. Get in touch with Tiny Legends Early Learning Palmerston North to chat about a balanced beginning for your little ones.