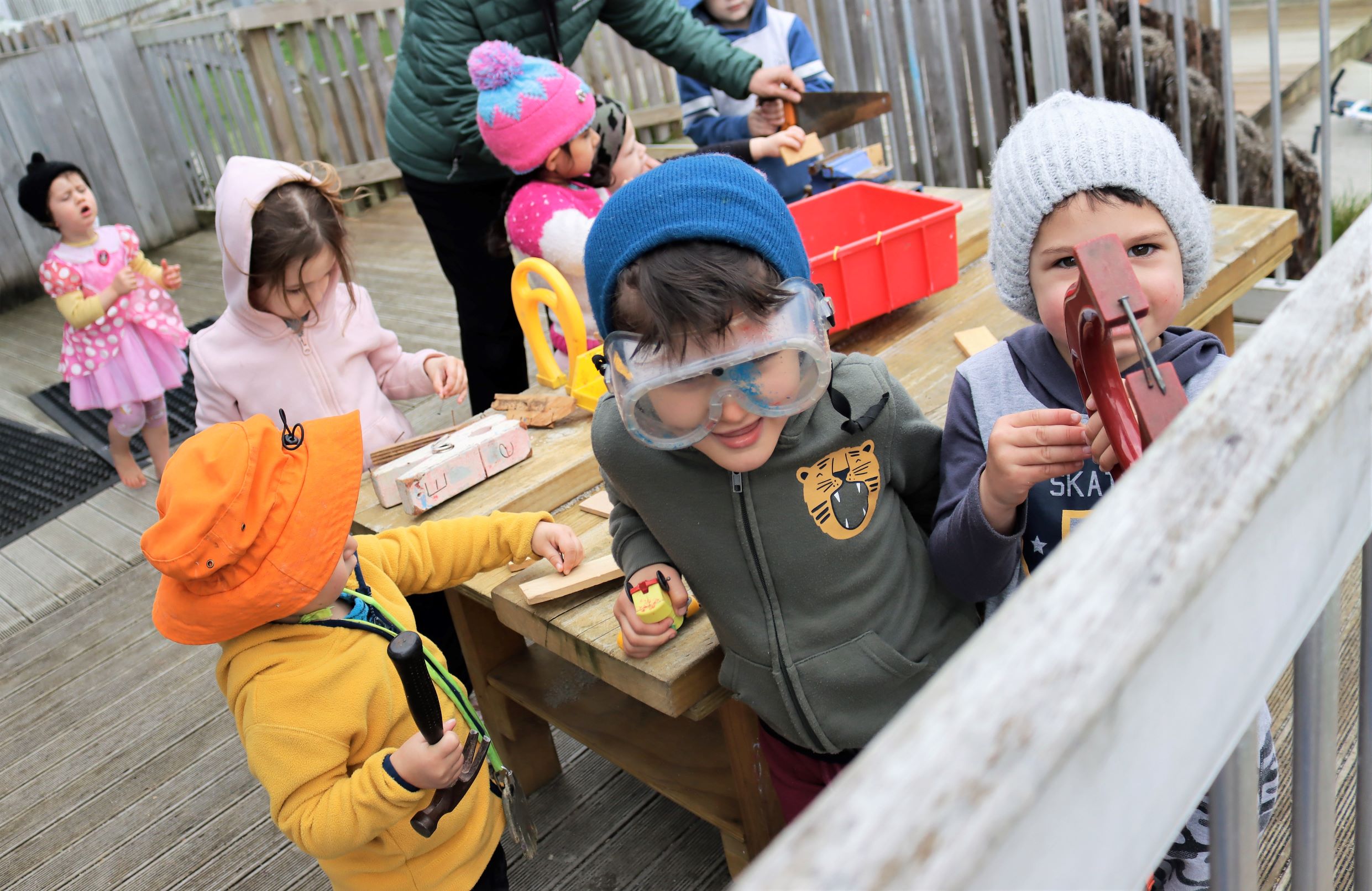 Kaiako the Key Ingredient for Quality Childcare
A lot of ingredients go into creating a quality childcare centre. There's the environment and outdoor area, the resources and nutritious food. But to the team here at our Palmerston North childcare centre, there's nothing more valuable than our teachers. Here are four reasons our kaiako are key to your child's care and development.
Trained to enhance child development
Early childhood educators are trained in how best to support a young child's rapidly developing brain. They are experienced in creating spaces that offer endless opportunities for learning and they understand how important it is to let children direct their own play. They know how to adapt to different children's personalities and adjust the childcare centre's activities to growing children's ever-evolving abilities. So much learning and development happens in these early years, and our kaiako are here to best guide your child through this exciting time.
Offer nurturing environments
One of the most important attributes of our childcare teachers is their ability to put children at ease and make them feel comfortable. From the early days when you're leaving your youngster for the first time, to the preschool days when they're preparing for school, our Palmerston North childcare teachers create nurturing environments that let your children know they're safe and loved.
Childcare teachers encourage exercise and outdoor activities
At our childcare centre, our teachers like to do regular excursions with our children, which gets them out and about in the community. We also hold weekly dance sessions, encourage children to care for animals (we have pets at our centre) and to understand the importance of community sustainability through our daily practices.
Regular Baking with Children
Quality nutrition is so important for young children and is directly linked to all aspects of growth and development. Our Palmerston North childcare teachers do regular baking with them and teach them about food preparation, including fine motor movements such as pouring, sifting and spooning. It is a great hands-on sensory experience for children to develop independence through self-help skills, practice simple maths as they measure and count quantities. The children feel a great sense of pride in preparing their own morning or afternoon tea.
Safety first
As any parent knows, keeping children safe can feel like a full-time job. As they learn to walk, develop their balance and continually test their physical limits, children can seem pretty accident prone. That's why it's so important that our daycare centre's teachers are not only trained in the educational side of early childhood, but also know how to look out for hazards, teach safety during play, and apply first aid when those inevitable bumps and grazes occur.
For happy, safe and inspired preschool children, a childcare centre relies on a team of wonderful, amazing and knowledgeable teachers. If that's what you're looking for, talk to Tiny Legends Early Learning Centre on Kelvin Grove, Palmerston North today.